5'7 Films was co-founded by brothers in law, Adam Rodness & Stu Stone. Based out of Toronto, Canada, with offices in Los Angeles, California. 5'7 focuses on a wide array of projects from kids TV programming to genre specific features like "The Haunted House on Kirby Road" and the upcoming horror feature, "Scarecrows".
ADAM RODNESS (Co-Founder, Producer)
Rodness' past experience includes producing for Popp Rok productions, producing music videos for top clients including, XO, Sony, Republic Records, Def Jam and Universal. Most recently, Adam cowrote and produced the festival acclaimed winner "The Haunted House on Kirby Road" in association with Breakthrough Entertainment. His feature documentary titled, "20 Moves", which tells the story of the phenomenon that is the Rubik's Cube. "20 Moves" was released on the Rogers Biography Channel and distributed by Sonar. His follow up documentary, "Jack Of All Trades", investigates the world of trading cards, which has received financing from the Rogers Documentary fund and a broadcast deal with the Superchannel. Adam can also be seen in-front of the camera on the NBC series "Taken" the digital series "Epic Studios" and Netflix's, "Hemlock Grove". Adam has proven himself in the industry through his success in working with networks and top decision makers in the broadcasting sector, applying for and being awarded grants & equity investments, collaborating with fellow filmmakers and artists, and telling original stories that range from nostalgic themes to current affairs. In the past two years he has successfully raised over 2 million dollars in equity investments and grants for his documentary films and other scripted content which include; the Rogers Cable Network Fund, The Rogers Documentary Fund & Rogers Telefund. Adam currently develops programming in scripted, documentary, unscripted reality and feature films with top production companies and distributors in Canada & the US. His second horror feature "Scarecrows" will be released in the U.S through Unkork'd Entertainment which he co-wrote and produced.
STU STONE (Co-Founder, Director)
Stuart "Stu" Stone has been in the entertainment industry since 1979 appearing in his first national TV spot. He went on to have a prolific career as a child actor starring in hundreds of commercials, Television Shows, Movies as well as providing voices to some of the most beloved cartoon characters of all time in shows like; "The Magic School Bus", "Care Bears", "Babar" and the "Little Green Sprout". As a teen, Stone continued his acting career starring in the Disney Channel show "Flash Forward", "The Tick" and films like "The Boys Club" and the cult classic "Donnie Darko".
From there Stone moved to Los Angeles where his career took a different path, landing him a music recording contract with Warner Bros. and a comedy tour with Jamie Kennedy. Along with Kennedy, Stu created, produced, wrote and starred in the Mtv Series "Blowin' Up", which chronicled the pair's attempt at becoming Rap Superstars. This comedy program was one of the first Hybrid shows that involved a true mix of reality and scripted formats that had viewers second guessing what was real and what wasn't.
It was this experience that launched Stu's career path in the direction he has found himself in for the last ten years – producing, writing and directing. Working on shows and pilots for Mtv ("Shwayze"), VH1 ("Brother Baldwin") and Spike TV ("Criss Angel: Believe") where stone served as producer and was responsible for directing the action of over 120 magic illusions! Stone was the writer and show runner for "I pranked my parents" for Bunim Murray as well as the creator and director of the new series "Junk Drawer Magic" for Dream Works TV. He has directed dozens of music videos and this summer he directed the feature film "Kirby Road", which is currently in post-production. Stone also produced and co-wrote the film with his 5'7 films partner Adam Rodness. Since forming the company – Stone has directed pilot's for the shows "Hardcore Home Improvement", "The Sheik Show", "The Thrillusionists" and "Promposal".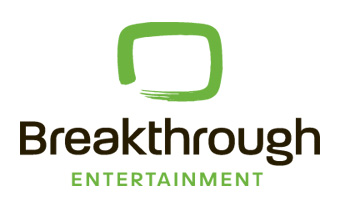 Breakthrough Entertainment
"We are pleased to join forces with Adam Rodness and Stu Stone's 5'7 Films, who bring to our partnership an incredible track record of success working across all genres of entertainment. Our collaboration begins with "The Haunted House on Kirby Road", a film that is certain to captivate buyers and capture the attention of horror fans,"
- Nat Abraham, President of Distribution for Breakthrough Entertainment.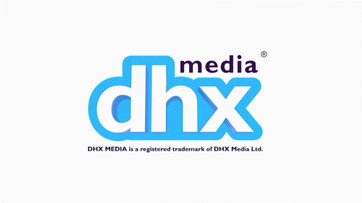 "5'7 Films were great to work with. They know how to deliver on a tight deadline, understand the needs and wants of the client, and produced a fantastic product for our network! Plus, Stu and Adam made everyone feel really comfortable on-set which is important when working with young talent."
- Joanna L. DHX Television/The Family Channel
"Adam and Stu are highly resourceful and creative producers, who really care about the shows they make and are really involved with the launch and promotion of them. It has been great working with their company and I am sure of their continued success."
- Drew Mullin, Executive in Charge, CBC Kids "The Thrillusionists"